KHOU Food Drive
July 18 - August 6

KHOU 11 has committed to longtime hunger relief in Houston with the KHOU 11 Food Fight to benefit the Houston Food Bank.
The station is joined in this effort by its generous community partners: Katy Furniture and Reliant, an NRG Company.
This year we spiced things up with a competition among the KHOU 11 Morning Team and the  KHOU 11 Evening Team to see who can collect the most donations for the Houston Food Bank from July 18 to August 6.
While we love food donations, for every $1 donated the Houston Food Bank can provide three full meals.
To help, donate non-perishable food in Houston Food Bank Red Barrels located in over 190 area grocery stores. Each Red Barrel is assigned to a neighborhood food pantry so that the food donated in your local store directly serves your neighbors.
The KHOU 11 team, food drive sponsors, plus Houston Food Bank staff and volunteers will be on hand to collect food and funds throughout the day. Katy Furniture will be collecting food at its store, located at 1620 N. Westgreen Blvd. in Katy.
Below are some of the Houston Food Bank's most-needed items:
Canned ready-to-eat items with pull tops: vegetables, fruit
Protein in pouches or pull-top cans: tuna, beef stew, chili, canned chicken
Peanut butter
Snacks:  granola bars, breakfast bars, etc.
Bottled water
Cleaning supplies: mops, mop buckets, brooms, bleach wipes, bleach, garbage bags, bug spray
Are you Team Breakfast or Team Dinner? You can join a team by simply clicking the link to the team you want to join and donating!


To donate to Team Breakfast (KHOU 11 Morning Team), click here.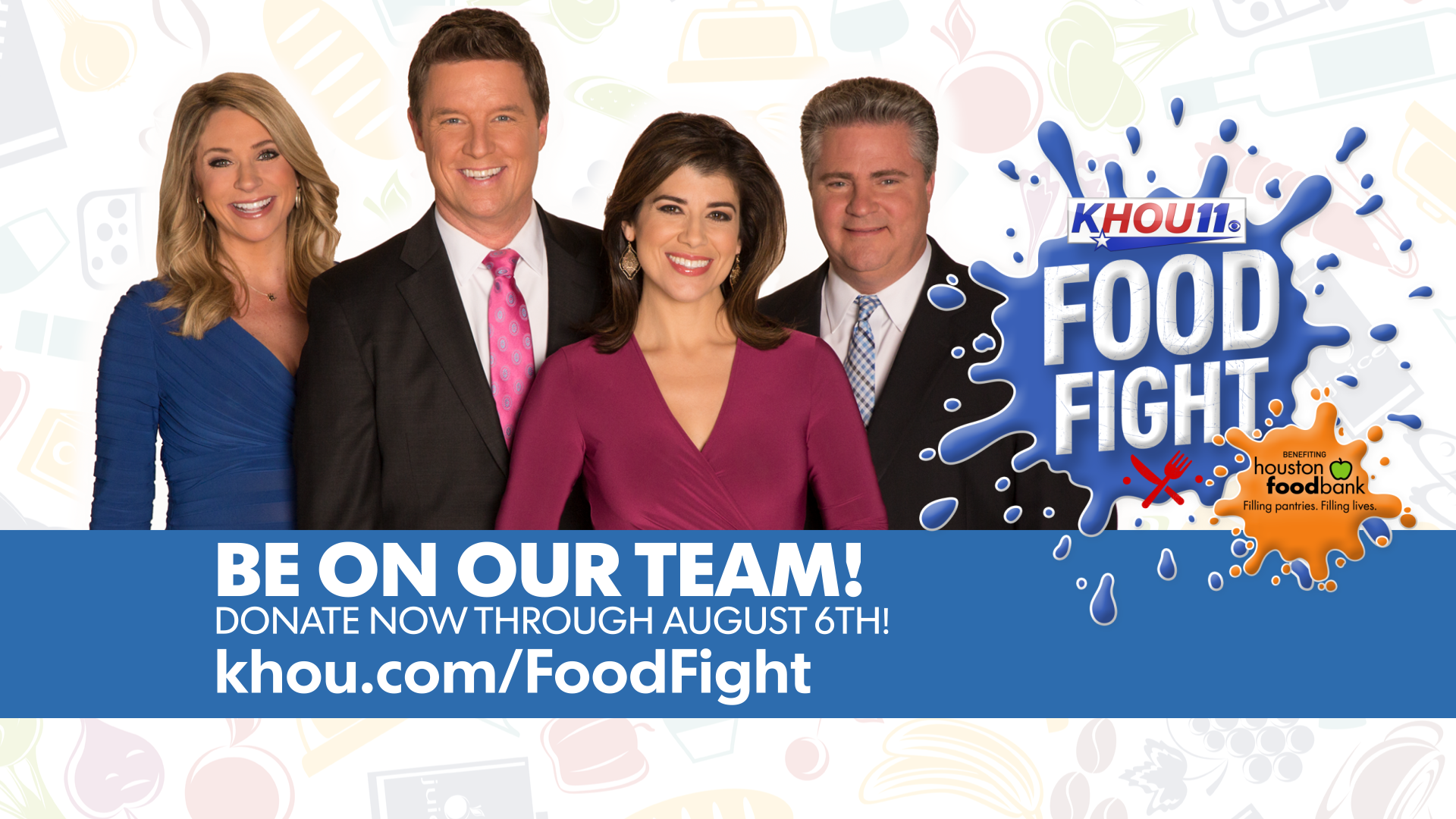 To donate to Team Dinner (KHOU 11 Evening Team), click here.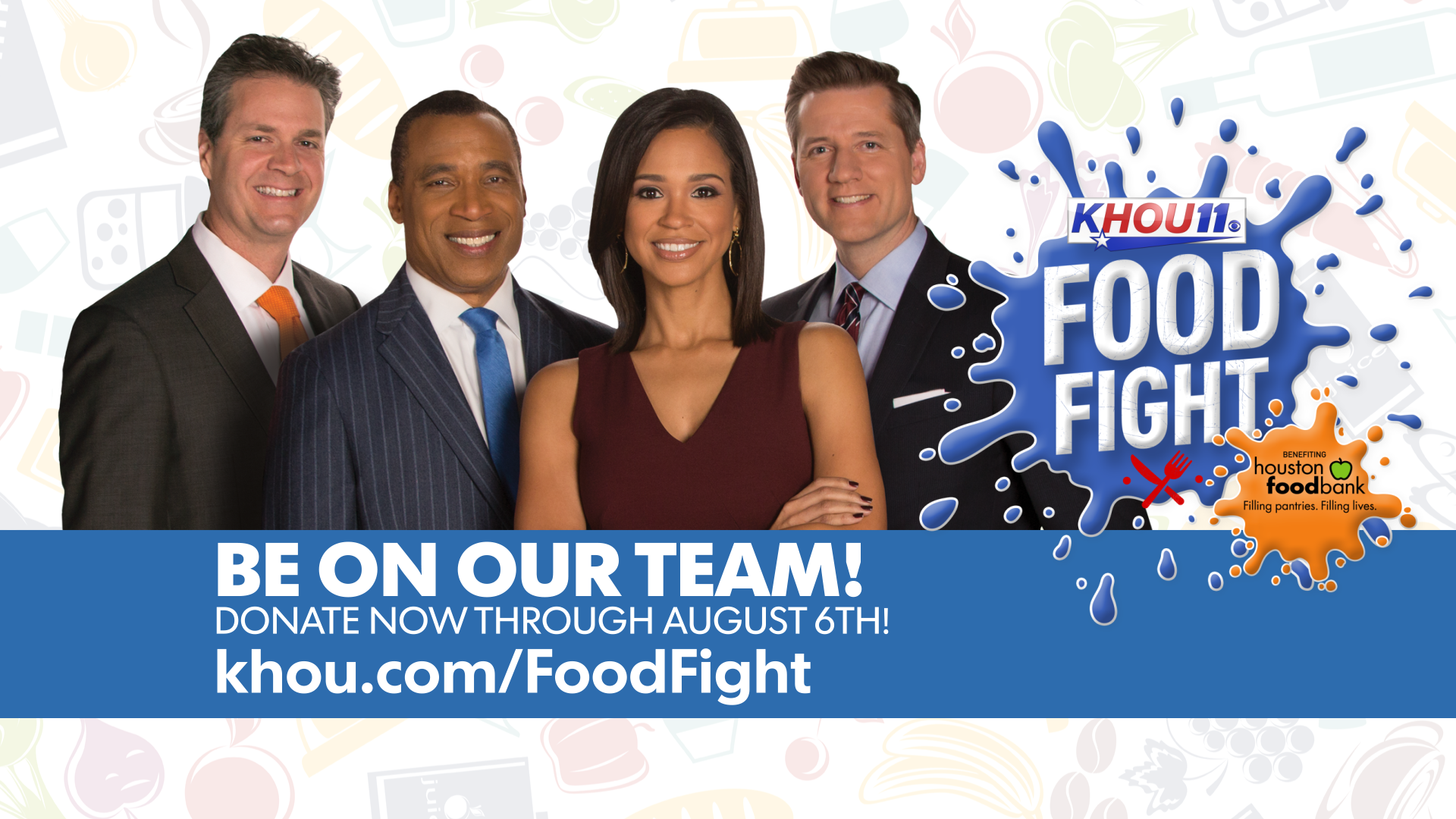 Donate Today!
Thank you! You're helping us feed hungry families and individuals throughout southeast Texas.
Scroll